WHO WE ARE?
Girard Township is a second class Township located in the NW portion of Erie County Pennsylvania. We are the only county in PA that has direct access to the Great Lakes. Girard Township has a beautiful, 125 acre park called Lake Erie Community Park with almost a mile of lake front on Lake Erie and some of the best sunsets you will find in all of western Erie County. We have a population of approximately 5100 residents in our rural municipality, largely comprised of farmland, forest and nursery land. Keeping the land agricultural is important to the residents of Girard Township.  We take pride in our farmers fruit and vegetable stands, and the fields of nursery stock, corn, soybeans, oats and hay. While rural, we are just a short drive to Girard Borough to shop for groceries, cars, antiques, fast food and the like.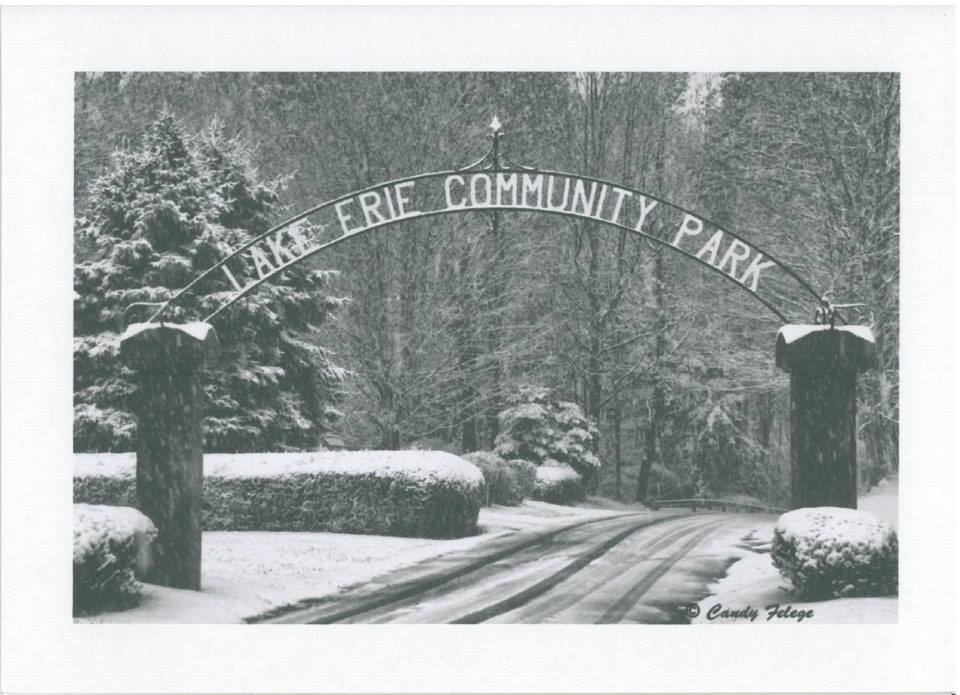 Whether visiting for a day, a week or longer, you are sure to enjoy your time in our scenic, rural municipality.  Make a trip to Lake Erie Community Park just before sunset, kick your shoes off, breathe the fresh air, listen to the waves lapping at the shore and take in the beauty of our sunsets.  Thank you for visiting!
OUR HISTORY
The Township of Girard was carved out of Elk Creek, Fairview and Springfield in 1832, receiving its name from Stephen Girard, the Philadelphia millionaire, who owned a large body of land in the adjoining township of Conneaut, on which he had arranged just before his death to put up mills and make other important improvements which were expected to benefit the whole country around.
Its population in 1840 was 2,060. Its 'early settlers were William Silverthorn and his son Captain Abraham Silverthorn, who came in from Fayette County in 1798; Robert Brown at the mouth of Elk Creek in 1799, moving to Weigleville in 1804; Robert Porter, Isaac Miller and John Kelley in 1800; Jacob Coffman in 1801, and Patrick Ward about the same time settled on the Lake Road; William and Samuel McClelland and William Crane from Ireland in 1802; John Miller from Fayette County in 1802; George Kelley in 1803; Joel Bradish and his brothers from New York, and James Blair from York County, in 1804; Martin Taylor in 1813; William Webber in 1814; Cornelius Haggerty in 1815; Samuel Jenner and his son Peach from Vermont, Justus Osborne and his son Philip, Abner Boder, Scott Keith and wife, in 1816; Elijah Drury in 1817; Ethan Loveridge and Nathan Sherman in 1818; and these were succeeded later by many other people, of substantial worth. The first births were those of John R. Ward, and a daughter of Robert Brown who later married George A. Eliot, of Erie. The remains of William Miles and those of his wife and oldest son Frederick are interred in the family graveyard, north of Miles Grove. The old gentleman resided with his son James, near the mouth of Elk Creek, from 1841, the year of his wife's death, until his own demise in 1846. Girard Township can claim the honor of having had the second oldest person in the county — Patrick Ward, who died at the age of one hundred and five. When one hundred and three years old, he walked from his residence to Girard (three miles), for the purpose of voting.
The polulation as of the last census in 2010 was 5,102.
To read more about the history of Girard Township including the Erie Canal connection, the birth of the railroads, the streams and more,
OUR LOCATION
We are only 11 miles from the Tom Ridge International Airport, 17 miles from the Erie Amtrak train station and 17 miles to the Erie Greyhound bus terminal. Our main thoroughfares are Rt 20 running east and west, Rt 5 running east and west (Seaway Trail) Rt 18 running north and south, I-79 running north and south and I-90 running east and west.
Girard Township is comprised of approximately 30.62 square miles. We encompass Lake City Borough and Girard Borough. We are bordered by Lake Erie on the north, Fairview and Franklin Townships on the east, Platea Borough, Elk Creek and Conneaut Townships on the south, and Springfield Township on the west.
Girard Township is approximately 13 miles from the City of Erie and 16 miles to Conneaut Ohio, from the Township Municipal Building. Cleveland, OH is 70 miles, Buffalo, NY is 110 miles traveling by I-90, and Pittsburgh, PA is 140 miles traveling by I-79.